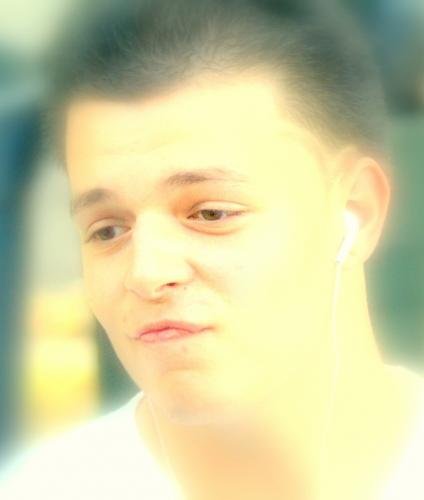 Love is Pain THE AIR THAT I BREATH You are the air that I breath, Without you How can I live, I think about your beautiful eyes, your Smile and Hugs, and begin to cry, The tears that fall are filled with screams, Like an endless rivers stream, I think about that very last night, When you told me that you felt alright, We left off with a promise that you would go to sleep,I didn't know that it would be forever deep, MY Love, You are my soul... without you I will never be whole.. love Mommy
Momm
I don't know a moment that I have lived that you did not live with me.
I don't know a moment that I have cried that you did not cry with me.
I have called you and you came.

I have reached out to you and you were there.

I have shared my worries and you have taken them away.

I have encountered and you came and conquered.

I have written you letters and you have responded.

I had many questions and you answered them.

I have asked for guidance and you guided.

I have fallen and you picked me up.
I was lost and you showed me the way.

I let go and you held on tight.
I was in darkness and you were my light.

I searched for the end of life and you showed me that life doesn't end.
This memorial website was created to remember our dearest Nicholas Nespolini who was born in Bronx New York on April 21, 1992 and passed away on January 30, 2009. Your life here will always continue as it will continue in HEAVEN Mommy, Daddy Micheal & Angelina and all of us will for eternity LOVE YOU and miss you until we meet again.
| | | |
| --- | --- | --- |
| Teze | Happy 26th Birthday April 21, 2018 | April 21, 2018 |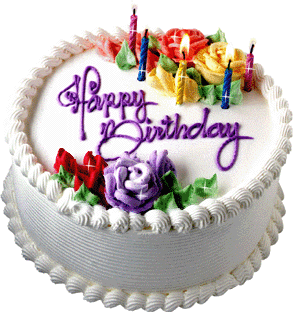 Nicnic happy 26th birthday can't believe your 26, go have fun now you have grandpa Joe with you; don't drink just a tequila shot.

Nicnic I dwell a lot and most of the time I get lost in time when you were little how I would watch Ajdar looking after you, & I would say in my mind two boys that I love so much, that I always felt as if I gave birth to you said it to your mom all the time I can't explain it but that how I always feel when it came to you.

I miss you a lot love you sooo much don't want to take you away from celebrating your birthday
| | | |
| --- | --- | --- |
| Mommy | Heaven is for Real | January 30, 2018 |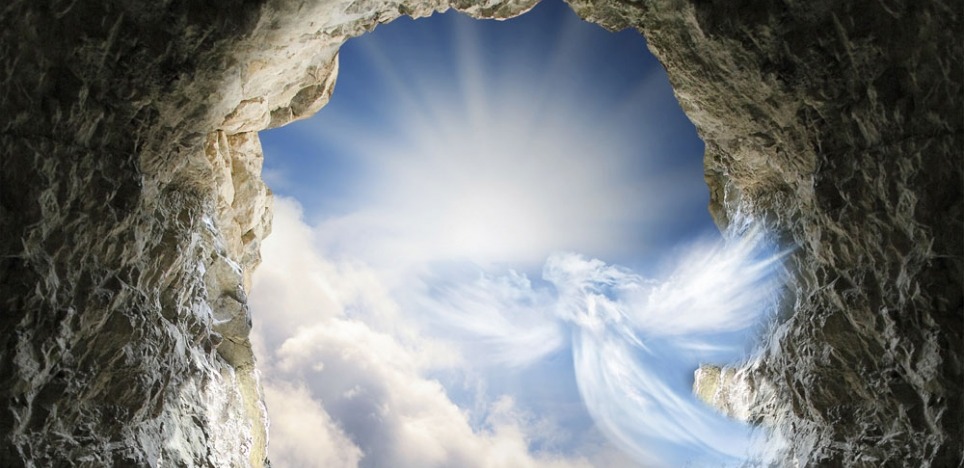 My Love,
I guess I don't have to tell you much of what Father Pat said yesterday, because I know you were there with us. Although Father could not give me an answer where he got what he said, other than to say it just came to him. I believe it was you and Jesus. I have pondered the thoughts and questioned whether it could be true. I often still do with other things as well. What I do know now more than ever is that what I have pondered on," is what it is". There are things that sometimes are explained by what people rule in or out as chance, coincidence, luck or otherwise. I know and live in the truth of the knowing that there is nothing for nothing and that there is no such thing as chance or otherwise. I live in the knowing that all things are possible and intended by the grace of God. I also know that you are ALIVE and living in a place where our imagination truly can't envision. I know that life bears no end and that you did in fact walk with Jesus when you transitioned into the bliss of heaven. I know this more so today than yesterday and will know so until I bear witness to the truth that carries me today.


Father God, I want to thank you from the depths of my soul for allowing me the wisdom to see, to hear and to know. I thank you for guiding me, speaking to me and most importantly for being my strength and the light in all of my darkest days. I thank you for holding my hand and for guiding me through this journey and road my life is on. I can't say that I have been an easy task because I know that I myself could not have dealt with me without you. Thank you for showing me all that you have. Thank you for telling me all that you did. Thank you for investing in me " a broken person" with all that you have. You have given me an immense amount that I did not deserve and probably never will. You invested in me even when I did not deserve your grace. You have shown me through the constant that you were always there and never left me.


I always told you that I would not turn a blinds eye, and only asked that you just be there in my time of need. I was angry with you for a very short moment after Nicnic, and that seemed like a lifetime for me. I am sorry that I did have a molecular second of anger towards you. You have shown me that you were there from the very moment you took Nicnic's hand and walked with him into your paradise. I knew this but questioned it, just the same. I heard you and saw and questioned that too. You gave me the ability to tap into you through my spirit and even that was sometimes questioned. I do not know what I have done to deserve your undivided love and immense patience in me. I would like to believe it is because you know my heart, you know my soul and know me better than I know myself. If this is not the case, than I would like to believe that you have a sense of humor..... I am broken my lord and you have been the constant that has enabled me to BE.... I hope that as I journey through this life, even if it for just a moment left in time that I can do for you what you have done for me. You have truly, truly given me peace in this life, so filled with the most unbearable pain, suffering and loneliness.


My lord, you knew that I could not do this life without seeing Nicnic's eyes. You gifted me with the ability to look and see his eyes. You knew as you did with so much more, and you didn't turn a blinds eye. Even though I am broken and filled with flaws and sin, You helped me along the way and provided me with an unconditional friendship that I can't live without . You have listened and have responded by way of your heavenly messengers more times than I deserved. You have given me the ability to know, see and hear TRUTH. You have held my hand and have been my shield more times than I can count. You sent messengers when you saw that I needed you the most. You changed the path that I was walking on and carried me ( as heavy as I was) and never let me go. You are the sole reason why" I am who I am".


I can't complain not even with the pain I embrace. How could I when I have the ultimate best friend in you. I will accept life so long as I live in the knowing of your presence and love. This life is nothing without you dwelling in it with me. I ask that you always remember my spirit, my heart and remember that no matter where I am or what it is I am doing you will always be the forefront of my world. You will always be my driving force. I know that I have always loved you and believed in you but I have to admit that my love for you has grown to an infinite now. You hold my son ( your Son too). You have given me something that I can only hope the world can see and feel. I love you in a way that can't be put in words. I can only hope that when you enter my heart and spirit that you feel the love I have for you and that it makes you as happy as you have made me.


I will not say that the flesh is not sad or that the flesh is not hurting because it is and will because of the immense loneliness my heart feels for NicNic. I MISS HIM MY LORD. I miss his voice, his breath, his smile, his laughter. I MISS HIS HUGS AND KISSES, I miss his friendship and miss feeling whole with him here with me in the flesh. He was and remains to be my other half. I know it to be true when I say that my soul split with him. I think you know this too. So, I will ache for him until you have allowed me the grace of holding him again. But In the depths of who I am, I am fulfilled with the knowing of your love and the sweetness my spirit feels when we embrace. I am who I am because of you. I am a broken in every way possible, but possibly still a viable lamb who seeks her Sheppard always.


I ask that you be here with me every step of the way, literally until I reach that gate where you can allow Nicnic to greet me. I want him to hold my hand and walk me through to all that I have yearned for and miss dearly. I want this first my Lord, because when I am done spending some time with them, I want Nicnic to take me to where you are so that I can kneel in front of you and kiss your feet. I want to rest my cheek on your feet and let go.... I want to lay my tears of joy on your lap. I want to hold your hands and kiss them. I want to kiss your cheeks, I want to lay my head against your heart and fall within it so that I may dwell in the love you have for eternity. I want to spend as much time with you in hopes that I can give to you what you have given to me. I want to make you proud as you have made me proud to love you and live in your truth. Then, I want to spend every single " now" with NicNic and of course Stalking you everywhere you go. I don't know if paradise has shadows. If it doesn't rest assured that I will be yours. Just like a lamb who has permanently lost her way, in the hands of her Sheppard I will yield my soul, my spirit and my eternity ( of course where there is one lost lamb there are others, so you may have more than one shadow... Nicnic and as you know, in time will come the balance of my little lambs whom are yours too). Hopefully they will make you proud of them too.


Finally, I will try to remain simple for you but please forgive me if I lose my way. Carry me even though I am heavy, and on some days even heavier with the excess water weight. If I am too heavy just Holding my hand will do. Please don't ever let go. I am broken, twisted and not one of your easiest tasks but please stay with me anyway. I love you my lord and best friend. Please tell my BooBoo that he is my world and that I need his visits more than I can say. Hugs and Kisses are needed frequently.
Love you My Lord and Best Friend. Love you my Forever Love NicNic. 4 Ever!~
I love you Harry, Farije, Mark, Bute, Don, My Handsome PAPA ( I will never forget you and will always carry you with me too) Maryann, and all others. When I get there we are going to create colors of joy not noted in heaven right now. Then we are going to come here and raise some hairs! hehehe....
| | | |
| --- | --- | --- |
| Ashlee <3 | I miss you <3 | January 30, 2018 |
Hey there,

I know I talk to you all the time, but today I wanted to write to you.

Last night Father Pat said something that really made me think. He said, (paraphrasing) "Its not the two dates that count, but the dash in between". Your dash created an imprint on my life, as many others, and because of that, there is no way in the world I could ever forget you, or ever want to.

I love you Nick. I couldn't imagine my life without you, you were my angel that I got to feel and see. I am very lucky person, because not many people get to have angels in their lives. Not many people have angels that throw rocks at their windows, or throw them over their shoulders and carry them home. Not many people get to meet people like you, and I am blessed to have gotten to share so many memories, treasure so many hugs, learn so many lessons and most of all, see what really caring really means. You have been a stepping stone, a foundation, a library and a constant flow of belief in my life. I couldn't thank you enough.

I have been blessed to be close to your family. I love them. And when I am with them, I know you're there too. I love that they too love me. And that they let me share in their lives. I really appreciate it more than they will ever know. <3

It snowed today. It snowed 9 years ago as well. And to me, that will always make me feel like you are there. You are with me. You are with us. All because it snowed. And just like every snowflake, you were unique. Just like snow on the trees, you as a whole, were beautiful. And just like the feeling of running through the snow in the morning, you were magical. And just as the snow melts, and returns back the sky, You do too. But most importantly, just like snow, I know you'll always be back.

Una Due Tu Shum <3 I always will.

Love Always,
Ashlee <3
| | | |
| --- | --- | --- |
| Teze | Happy New Year 2018 | December 31, 2017 |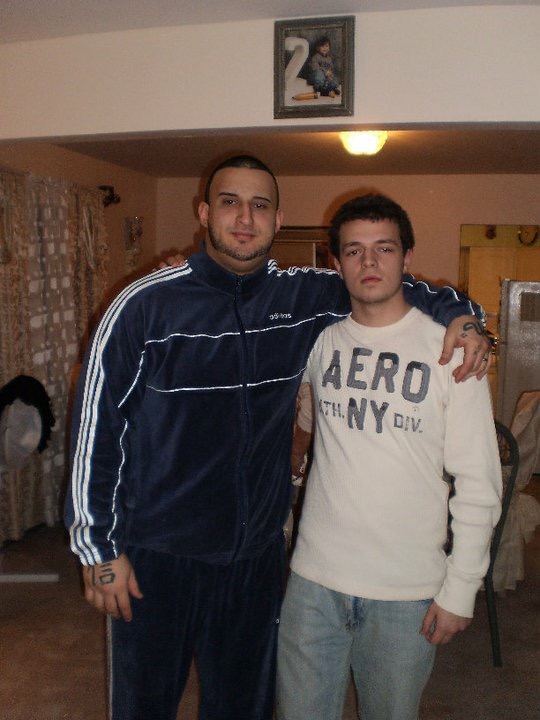 Nicnic Happy New Year show everyone how to celebrate New Years!! I always look at this picture of you & Ajdar how its painful that you both never got the chance to hang, talk, or go to the gym together as you planned. Nicnic you are right "Love is Pain". I miss you so much & I grieve in silence, my tears, broken heart & soul screamimg in silence. Tears no one sees, grieveing of missing you, the heartache no one hears just SILENCE. It so silent I feel like I will explode inside my heart & soul.
I listen to George Micheal's song every now & then ( Different Corner ) the song has different meanings to people but the pain of love in the song rips me apart because it reminds me of you & your tatoo on your bottom lip.

Nicnic have a great New Year with everyone in Heaven kiss my baby girl Genet Harry Farije Bute & everyone that I miss & love.

Teze Loves you SOOOOOOOOO Much & misses you.
| | | |
| --- | --- | --- |
| Hana Xhudo | From Mommy with her Soul | December 28, 2017 |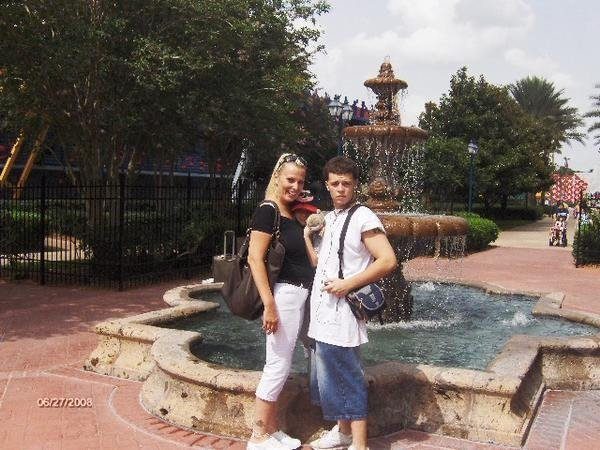 I wrote you a long letter but the computer made it disappear. I hope it was you that received it. I miss you my love~


H
appy New Year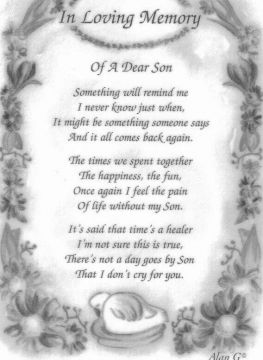 Yesterday was your birthday, and as always I was overwhelmed with emotions. I came home after work to see white balloons on your front steps after hours of thinking of you, and I just felt like you were there. I miss you Nick, I always will. I hope your birthday was beautiful. I lit your candles down here on earth, and prayed that you would share some time with me throughout your day. And I feel like you really did. Even 9 years later, I can't help but talk to you. You are the kind of soul that people yearn to find. A friend that everyone wishes they had. And I got the chance to call you my best friend, and I feel blessed for that. Thank you for always being amazing you.

I love you Nick. Happy Brithday. Una Due Tu Shum <3
| | | |
| --- | --- | --- |
| Ashlee <3 | Happy Birthday | April 21, 2017 |
I made it 10 minutes after waking up without crying today. Then I saw your picture, and the feelings rush back up through me. I thank God always that I got to have you in my life. And sometimes there aren't many words that can convey the way we feel, but I hope your birthday is beautiful in Heaven and thank you for always being exactly what I needed. I love you Nick. une due tu shum.
| | | |
| --- | --- | --- |
| Ashlee <3 | <3 | March 28, 2017 |
You came home in my dreams last night <3 thank you.

une due tu shum
Happy Birthday Nick <3

I feel kind of wierd today. I've felt wierd all week. I haven't felt you and it's making me feel absent within myself. I just dont feel very present. I have seen how beautiful it is outside and I'm wondering if thats you shining through. I've been thinking about a lot. I pictured how beautiful Heaven must be if Earth holds such beauty. And I've been thinking how it must have gotten even more beautiful when you got your wings. How for each person Heaven must look so much more beautiful and comforting as more and more of their loved ones grow their wings. I think thats pretty amazing, because eventually you realize that home, is where your heart is. And when you love, little pieces of your heart get to travel with those people that you love. And one day, all of those pieces get to meet again and become whole.

It's Luna's birthday as well. I feel like shes the present you sent to me. It's great because her birthday makes me go out and enjoy the day, and remember you.

Sometimes, depite the amount of people around me, I feel alone. There this beautiful poem, called "Footprints In The Sand" and the last line makes me think of you when I don't feel you. "It was then that I carried you"

I hope you knock on my window soon. I miss you Nick.

Enjoy your birthday <3 Una Due Tu Shum

P.S. I travel with you in my pockets, so I hope that you have loved the countries we've vistited.
| | | |
| --- | --- | --- |
| Ashlee | <3 Happy Birthday My Angel | April 22, 2015 |
Hey Nick,

I miss you. I thought just maybe that I could come to this page and hold myself together to not cry. Of course, that did not happen. Your mass last night was beautiful, as always. I love you Nick, and I miss you, and that will never change. I just wanted to thank you for being in my life. I know no matter how many years pass, you are always there. You were more than a friend to me, you were my family, and you still are. Come knocking at my window if you get a chance, I'll be happy to hear from you! Une due tu shum. Forever and always, my angel. Happy Birthday Nick.

<3 ashlee