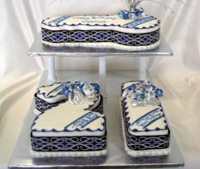 Happy Birthday Nicnic , I can't believe you are going to be 21 years old.

My eyes won't see what a man you grew into but I know that you are Jesus's and everyone's perfect angel.

Nicnic I wish I can hug you on your birthday I would do anything just for everyone to have you here even if its just for that one day. Especially for mom dad Mikey and Bina. I just wish God could grant me that wish just so mommy and daddy could have you again. I love you so much and I miss you so much it hurts my soul to no end. I pray mother Mary has you under her wing until I get there then I take over. Nicnic I am sorry I am cring but I want you here with us.
I know you will throw a party like no other and party with everyone and all heaven will shake with thunder of joy and happiness of your 21st Birthday. Sparks will come down on us just as you blow your candles. Nicnic save me a seat I want to be there for your Birthday, will you be waiting for me at the door ? I hope you are because I will love to see those eyes looking back at me. So my sweet boy in the mirror I love you so much need to hug you on your birthday. Until we that one day have a wonderful 21st Birthday heaven has ever seen. Teze loves you so much and misses you to no end...hugs and kisses my bud... Love always Teze!